high efficient fine crusher
Usage and application:
High efficiency fine crusher is the most effective and reliable gravel machine. This tertiary impact crusher is ideally suited to crush medium-hard, non-abrasive materials down to a cubical, well graded product size of 0-5 mm (60% passing) in a single pass.fine crusher suitable for crushing granite, basalt, limestone, river gravel, cement clinker, quartz, iron ore, bauxite and other minerals. Also the fine crusher could apply to artificial Sand, highway, railway, water conservancy, airport, construction, cement, refractory, metallurgical and other industries for the production of superior quality stone.The compressive strength should be less than 140 MPa and humidity of the materials is less than 15%.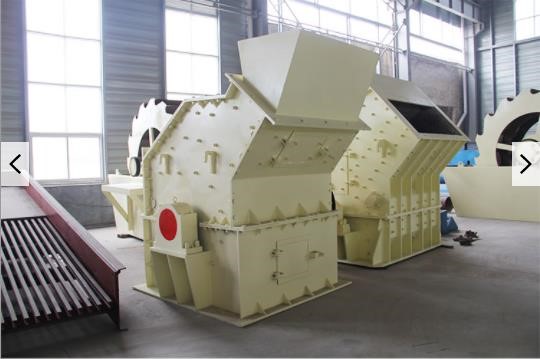 Working principle:
When the Fine Crusher is working, materials are crushed primarily in the first crushing chamber by the high speed moving rotor against the hammer, and then enter the secondary chamber for fine crushing, at last, the final materials are discharged.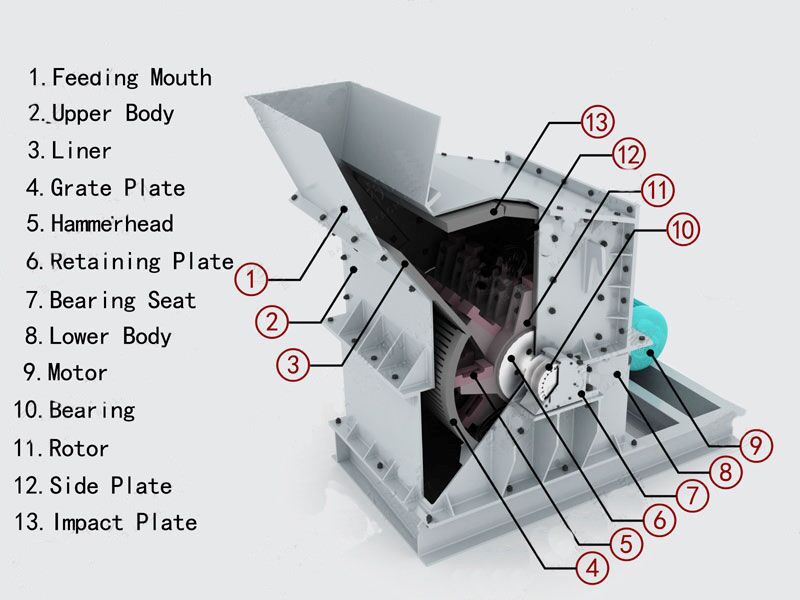 Feature:
1. Feeding size:120mm-200mm; 2. More than 85% of products below 3mm;
3. Even particle size, higher output, more durable plate hammer;
4. Lower motor power. No need the thirdly crushing;
5. Simple structure, easy maintenance and stable running.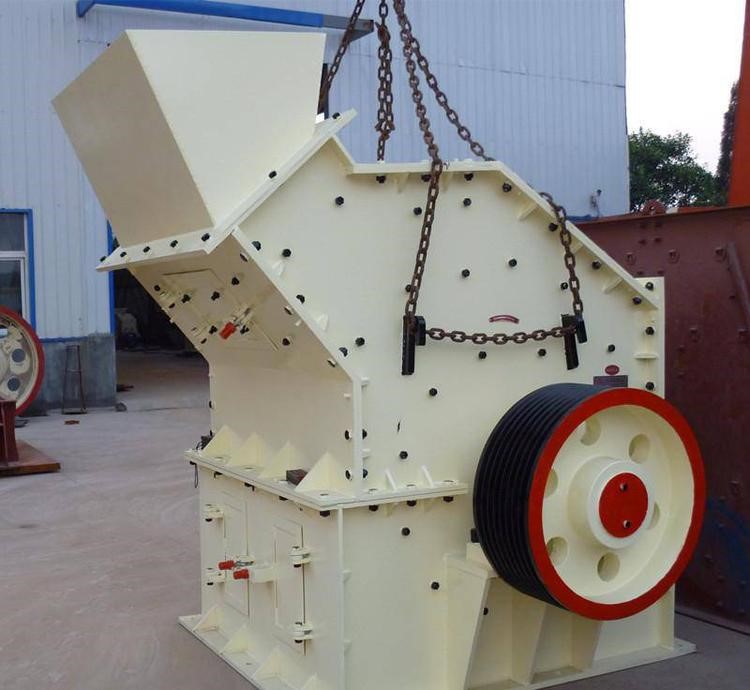 Main technical specifications:
| | | | | | | | |
| --- | --- | --- | --- | --- | --- | --- | --- |
| Model | Feeding size (mm) | Discharge size (mm) | Adjust the width of the discharge slit | Cement clinker (t/h) | limestone(t/h) | Motor power (kw) | Weight(t) |
| 800x400 | 120 | 0-10 | 5-50 | 10-30 | 18-45 | 4P 37KW | 3.9 |
| 800x600 | 180 | 0-10 | 5-50 | 10-40 | 23-55 | 4P 37KW | 4.5 |
| 800x800 | 180 | 0-10 | 5-50 | 20-45 | 28-65 | 4P 45KW | 6 |
| 1010x1010 | 180 | 0-10 | 5-50 | 25-55 | 35-75 | 4P 55KW | 10.5 |
| 1200x1200 | 180 | 0-10 | 5-50 | 35-90 | 45-110 | 6P 110KW | 14.4 |
| 1400x1400 | 190 | 0-10 | 5-50 | 50-150 | 50-150 | 6P 160KW | 22 |
| 1600x1600 | 190 | 0-10 | 5-50 | 85-210 | 95-260 | 4P 250KW | 35 |
| 1800x1800 | 190 | 0-10 | 5-50 | 125-270 | 140-310 | 4P 250KW | 49.7 |