multi cylinder hydraulic cone crusher
Usage and application:
Multi-cylinder hydraulic cone crusher is applied to mining, building construction, road & bridge construction, railway construction and metallurgy and some other industries. Materials like iron ore, granite, limestone, quartzite, sandstone, cobblestone and some others are easily crushed by cone crusher.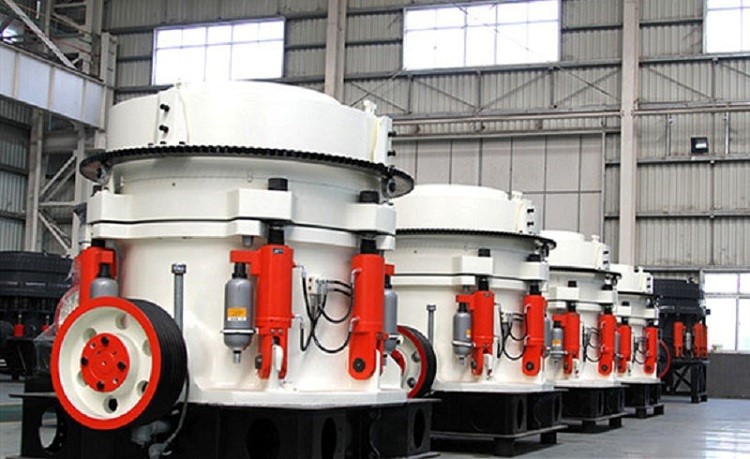 Working principle:
Multi-cylinder hydraulic one crusher is a compression type of stone crusher. The feeding rock is crushed by squeezing or compressing the feed material between a wear resistant mantle and a manganese concave or a bowl liner. The whole working process of HPC multi-cylinder hydraulic cone crusher is that motor drives the rotation of transmission shaft by belt pulley and v-belts, then transmission shaft drives the rotation of eccentric sleeve around the main shaft through the spiral bevel gear, squeezing or compressing the materials continuously. The material is crushed from all directions, crushed and grinded according to their own grain, which formed the high compressive strength building aggregates. The materials are small enough to fall through the narrow opening at the bottom of the crusher. Final sizing and reduction is determined by the closed side setting or the gap between the two crushing members at the lowest point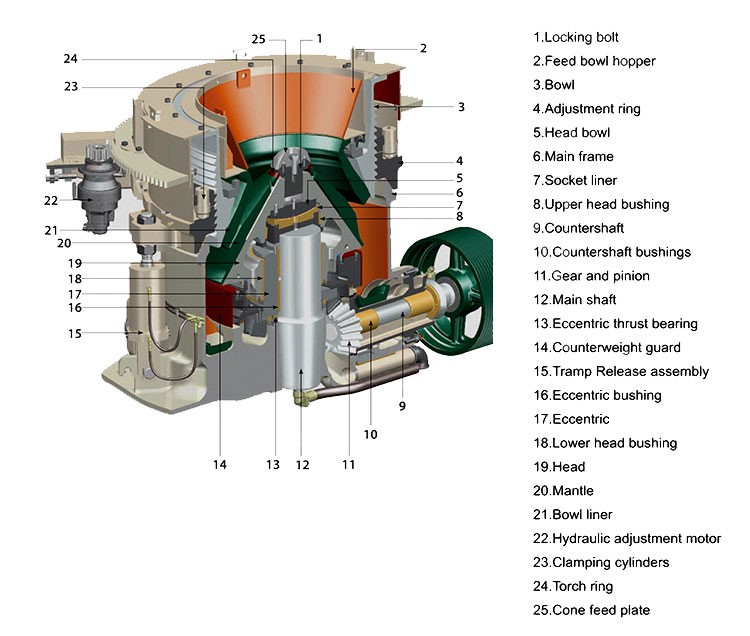 Features:
1. The crushing cavity is special designed according to particles-layer- pressure principle. The special cavity and the suitable rotary speed improve crushing ratio and capacity, so does the cubic product percentage.
2. With hydraulic protection and hydraulic cavity cleaning, the machine is high-automatic. If something abnormal happens, such as iron is fed into the crushing cavity or there is a jam in the cavity, the machine will lift up the cover and discharging the materials automatically. This eliminates the trouble of stopping the machine to discharge the material by workers, so the maintenance is easier, the cost is lower than Spring Cone Crusher.
3. The mantle and bowl liner are made by high abrasion materials. The special design of crushing cavity and particles-layer- pressure protection decrease the abrasion, make the service time 30%-80% longer than traditional cone crusher.
4. It is adjusted by hydraulic device and lubricated by diluted oil. The labyrinth seal eliminates the defect of mixture between water and oil in the traditional Spring Cone Crusher.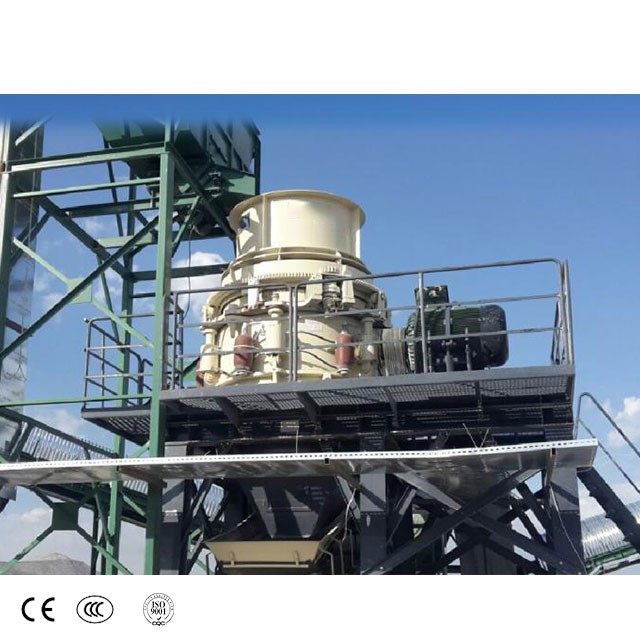 Main technical specifications:
Model

Cavity

Diameter of large end of crushing cone(mm)

Width of Feeding Opening(mm)

Max. feeding size (mm)

Adjusting Range of Discharge Opening (mm)

Processing capacity(t/h)

Main motor power(kw)

HPC200

C1

900

210

178

22~38

90-250

132-200

C2

155

132

18~38

C3

130

110

14~38

F1

118

100

12~25

F2

90

76

10~25

F3

70

60

8~25

HPC300

C1

1100

235

200

26~45

110-440

180-250

C2

211

180

20~45

C3

135

115

16~45

F1

124

105

14~25

F2

96

82

12~25

F3

70

60

8~25

HPC400

C1

1400

330

280

26~51

140-630

280-355

C2

200

170

22~51

C3

152

130

16~51

F1

135

115

12~25

F2

106

90

10~25

F3

80

68

8~25

HPC500

C1

1500

335

285

32~51

175-790

355-450

C2

229

190

25~51

C3

180

152

19~51

F1

152

130

13~25

F2

124

105

10~25

F3

88

75

8~25

HPC800

C1

2000

385

326

32~51

260-1200

550-630

C2

350

298

25~51

C3

280

238

16~51

F1

160

136

13~25

F2

120

102

10~25

F3

90

77

8~25