jaw crusher
Usage and Application
The jaw crusher is widely used in mining, building materials, chemical industry, metallurgy and so on.Jaw crusher is suitable for primary and secondary crushing all kinds of minerals stones and rocks with compressive strength less than 320 MPa.Jaw crushers can be classified into PE jaw crusher, PEX jaw crusher, and mobile jaw crusher.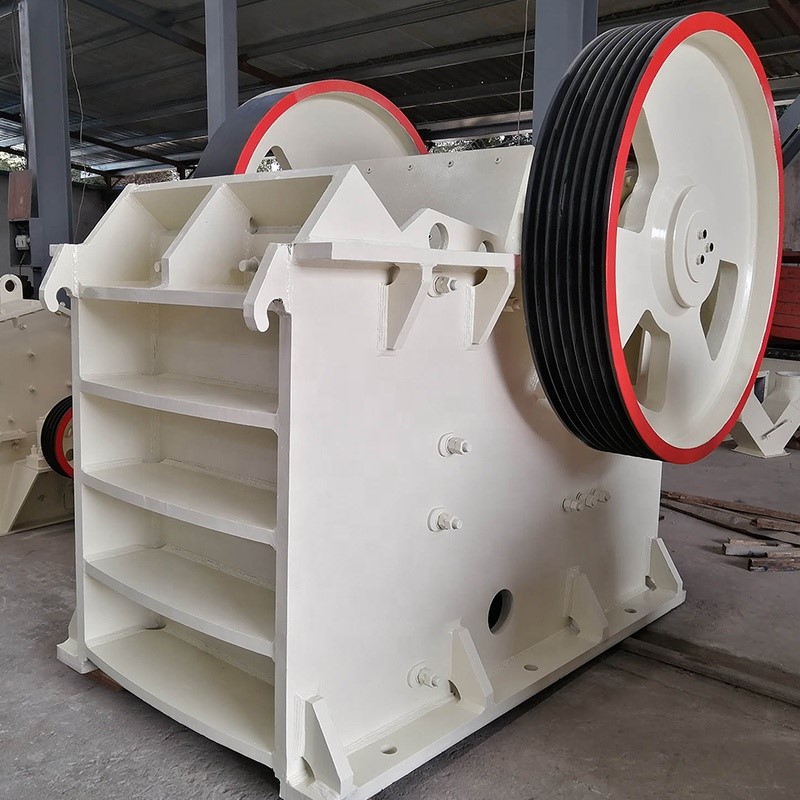 Working Principle
The belt and belt pulley are driven by a motor, and the movable jaw moves up and down via eccentric shaft. The angle between fixed jaw and movable jaw becomes smaller when the moving jaw runs down, then the materials are crushed into pieces. It becomes bigger when the movable jaw runs up. The movable jaw plate leaves the fixed jaw plate under the action of tension rod and spring, then the end products come out from the crushing cavity.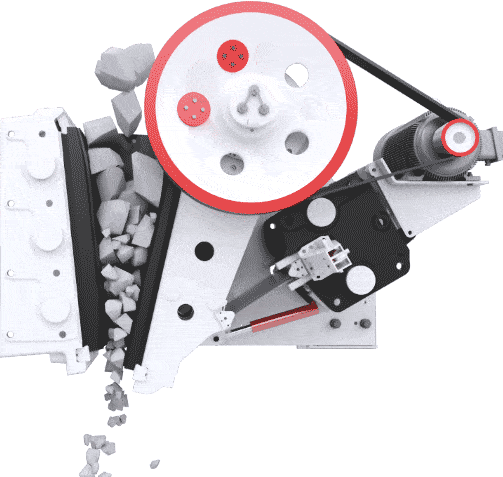 Features:
1. Simple structure, convenient maintenance;
2. High crushing ratio, even output granularity;
3. High reliability, low investment;
4. Low noise, less dust.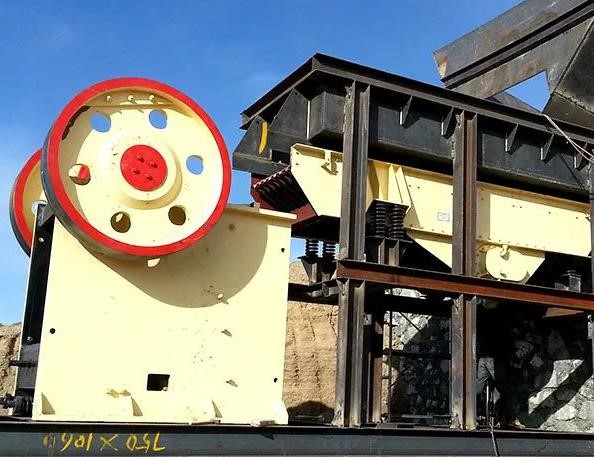 Main technical specifications :
Technical Specifications:
Model

Feed opening
(mm)

Max.feeding size
(mm)

Adjusting range of discharge opening
(mm)

Processing capacity
(t/h)

Rotation speed of eccentric shaft
(r/min)

Motor power
(kw)

Total weight
(t)

Dimensions
(L×W×H)
(mm)

PE-150×250

150×250

125

10-40

1-3

250

5.5

0.8

720×660×850

PE-200×300

200×300

180

15-50

2-6

260

7.5

1.2

910×750×990

PE-250×400

250×400

210

20-60

5-20

300

15

2.8

1300×1090×1270

PE-400×600

400×600

340

40-100

16-60

275

30

7

1730×1730×1630

PE-500×750

500×750

425

50-100

40-110

275

55

12

1980×2080×1870

PE-600×900

600×900

500

65-160

50-180

250

55

17

2190×2206×2300

PE-750×1060

750×1060

630

80-140

110-320

250

110

29

2660×2430×2800

PE-900×1200

900×1200

750

95-165

220-450

200

110

52

3380×2870×3330

PE-1000×1200

1000×1200

850

195-265

315-500

200

110

55

3480×2876×3330

PE-1200×1500

1200×1500

1020

150-350

400-800

180

160-220

100.9

4200×3300×3500

PEX-150×750

150×750

125

18-48

8-25

320

15

3.8

1200×1530×1060

PEX-250×750

250×750

210

25-60

13-35

330

30

5.5

1380×1750×1540

PEX-250×1000

250×1000

210

25-60

16-52

330

30

7

1560×1950×1390

PEX-250×1200

250×1200

210

25-60

20-61

330

37

9.7

2140×1660×1500

PEX-300×1300

300×1300

250

20-90

16-105

300

55

15.6

2720×1950×1600