sand dryer
Usage and application
Sand dryer is a kind of industrial drying equipment for drying various sand and other material. Sand dryer is also known as silica sand dryer, rotary dryer, three-drum dryer, etc. Drying sand through the dryer can increase the output high efficiently, and dry sand is easily to be sold.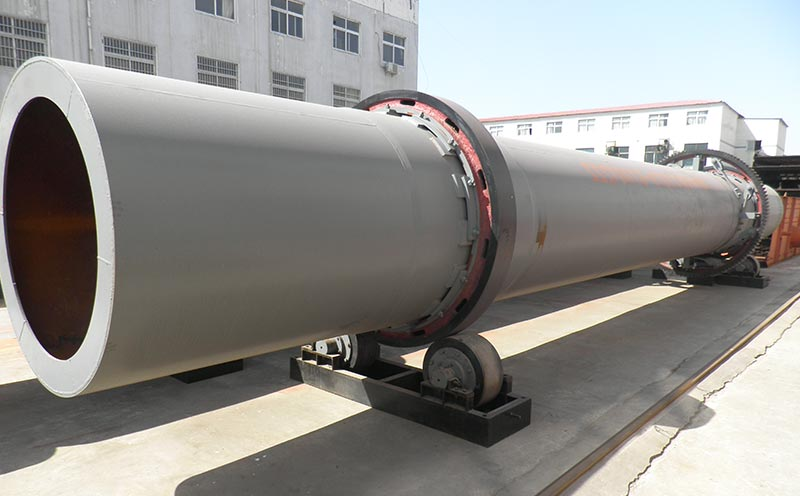 Working principle:
Sand is fed into the hopper by belt conveyor and bucket elevator, while heat carrier enters from the other end, forming counter-current contact with sand. Also, there are rotary dryers in which the heat carrier and the material are flowed into the drum from the same end. A lifting plate in dryer drum is to raise and sprinkle the material, making the material and the air flow is easily to contact and increase the drying rate. Wet sand are heated by the heat carrier directly or indirectly in sand dryer. Then the dried sand are sent out at the discharge port by conveyor. Besides, dust collector can be used for reducing the dust in sand drying system.
Features:
1. The sand dryer is made of alloy steel plate manufacturing,the wear-resisting 3-4 times of ordinary steel , the service life of the equipment is more than 10 years.
2. Material initial moisture content 15%, final moisture to ensure below 0.5-1%,which is the preferred products of the cement plant, GGBS and dry mortar production line.
3. The sand dryer thermal efficiency is as high as 80%, at the same time, the total power is low, 40% energy saving.
4. The fuel can be adapted to the coal, oil, gas,it can be dried under 20-40mm particles material, aggregate, powder material.
5. The sand dryer covers an area of about 40% lower than single drum dryer and civil investment reduced by about 50%.
6. No air leakage phenomenon, solved the sealing difficulties, modular units, installation is convenient.
7. The discharge temperature is < 50 ℃,which can be directly feed libraries, without cooling.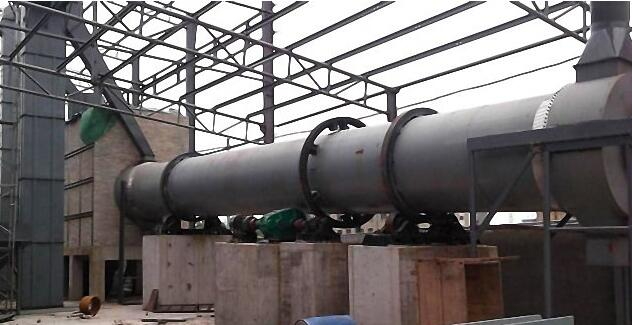 Technical specifications:
Spec./m

(Dia.×Length)

Shell Cubage

(m³)

Capacity

(t/h)

Installation

Obliquity

(%)

Highest Inlet

Air Temperature

(℃)

Main Motor

(kw)

Weight

(t)

Φ1.2×8.0

9.0

1.9~2.4

3~5

700~800

7.5

9

Φ1.2×10

11.3

2.4~3.0

3~5

700~800

7.5

11

Φ1.5×12

21.2

4.5~5.7

3~5

700~800

15

18.5

Φ1.5×14

24.7

5.3~6.6

3~5

700~800

15

19.7

Φ1.5×15

26.5

5.7~7.1

3~5

700~800

15

20.5

Φ1.8×12

30.5

6.5~8.1

3~5

700~800

18.5

21.5

Φ1.8×14

35.6

7.6~9.5

3~5

700~800

18.5

23

Φ2.2×12

45.6

9.7~12.2

3~5

700~800

22

33.5

Φ2.2×14

53.2

11.4~14.2

3~5

700~800

22

36

Φ2.2×16

60.8

13.0~16.2

3~5

700~800

22

38

Φ2.4×14

63.3

13.5~16.9

3~5

700~800

37

45

Φ2.4×18

81.4

17.4~21.7

3~5

700~800

37

49

Φ2.4×20

90.4

19.3~24.1

3~5

700~800

45

54

Φ2.4×22

99.5

21.2~26.5

3~5

700~800

45

58

Φ2.6×24

127.4

27.2~34.0

3~5

700~800

55

73

Φ3.0×20

141.3

30.1~37.7

3~5

700~800

75

85

Φ3.0×25

176.6

37.7~47.1

3~5

700~800

75

95

Φ3.2×25

201

42.9~53.6

3~5

700~800

90

110

Φ3.6×28

285

60.8~76.0

3~5

700~800

160

135