three drum dryer
Usage and application:
The three drum dryer improves the internal structure on the basis of single drum dryer, the pre-drying of wet material is added before getting into the dryer and prolong the drying time of wet material in the dryer. It is widely used in various industries' slag, clay, coal, iron ore powder, ore powder, and dry mixed mortar, yellow sand and other mixed materials.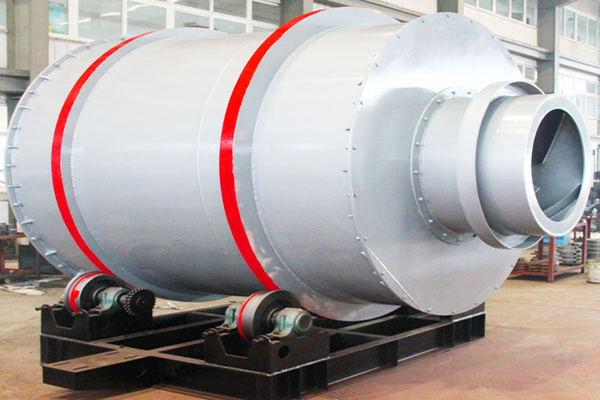 Working principle:
Materials enter the inner side of the drum through the feeding device to realize current flow drying process, and then the materials enter the middle layer of the inner wall through the other end to realize counter current drying process. They are lifted in over and over in the middle layer which advance in two-steps forward and one-step back way. The three-drum dryers absorb heat from both inner drum and middle drum, which extend the drying time and realize the best drying condition. Finally, materials fall into the external layer of the drum from the other end of the middle layer, processing in a rectangle multi-loop way. The dried materials move quickly out of the drum under the hot air, while the wet ones remain because of their own weight. Materials are dried completely inside the rectangle shoveling plate and then cooled by the single drum cooler, thus finishing the whole drying process.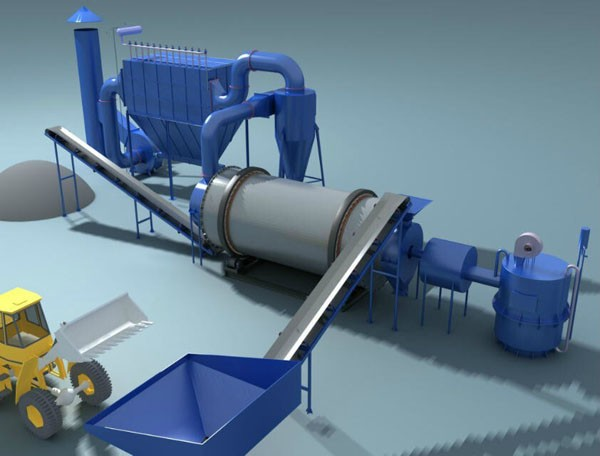 Features:
1. Low outlet air temperature, longer service life of dust removal equipment.
2. Sizes of lump materials, particles, and powders are less than 20mm can be dried.
3. Gear driving is not required and it's directly driven by roller, with higher mechanical efficiency.
4. Without the phenomenon of air leakage, the sealing difficulty is totally solved, and the installation can be finished within a few hours.
5. 50% of area covers has been reduced compared with the single drum dryer, and land investment reduced by 50%, power consumption reduced by 60%.
6.The self-insulation thermal efficiency of three-cylinder dryer can reach above 70% (the self-insulation thermal efficiency of traditional single drum dryer is only 35%), it has remarkable energy saving effect.
7. Final moisture indicators can be regulated easily according to the request.
8. Less than 1% of material moisture can be assured by the three-cylinder dryer, which is the preferred product for the dry mixed mortar and slag powder production line.
9.The temperature of discharged material is < 50 ℃, which can be directly conveyed into the storage silo, needless to cool down in the cooling shed.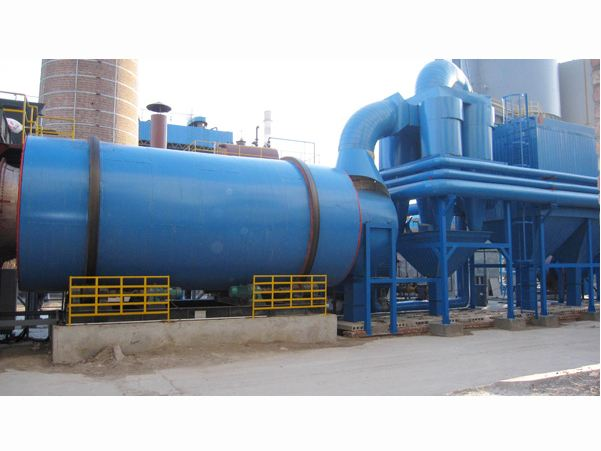 Techncial specifications:
Project Unit

φ2.0×6m

φ2.5×6.5m

φ2.7×7m

φ3×7m

φ3.2×7m

φ3.6×8m

φ4.2×8.5m

Outer Tube Diameter (m)

2.0

2.5

2.7

3

3.2

3.6

4.2

Outer Tube Length (m)

6

6.5

7

7

7

8

8.5

Cylinder Volume (m3)

18.84

31.89

40.5

49.46

56.26

81.38

118

Rotating Speed (rpm)

3-10

3-10

3-10

3-10

3-10

3-10

3-10

Material Staying Time(min)

12-30

12-30

12-30

12-30

12-30

12-30

12-30

Intial Moistue (%)

6-25

6-25

6-25

6-25

6-25

6-25

6-25

Final Moisture (%)

≤1

≤1

≤1

≤1

≤1

≤1

≤1

Max Inlet Temperature (ºC)

750-900ºC

750-900ºC

750-900ºC

750-900ºC

750-900ºC

750-900ºC

750-900ºC

Capacity (T/H)

Slag

20-25

25-30

30-35

35-10

40-45

50-65

70-85

Coal Ash

10-17

17-21

20-25

23-27

25-30

30-45

45-63

Yellow Sand

20-27

25-40

27-45

30-45

35-50

55-75

75-99

Model of Motor

Yr160m-4

Yr132m-4E

Yr160m-4

Yr160m-4

Yr132m-5E

Yr160m-4E

Yr160m-4E

Motor Power (kw)

7.5×2

11×2

7.5×4

7.5×4

11×4

15×4

18.5×4

Model of Reducer

XWD-6

XWD-6

XWD-6

XWD-6

XWD-6

XWD-8

XWD-8

Speed Ratio of Reducer (I)

17-29

17-29

17-29

17-29

17-29

17-29

17-29

Weight (T)

25

32

35

38

43

57

77