quartz ball mill
Usage and application:
Quartz ball mill is a key equipment for material grinding after crushing process.The quartz ball mill can be used to grind different types of quartz minerals, such as quartzite, sand stone and quartz sand. It is widely used in powder-making production lines, such as cement, silicate, new-type building material, refractory material, fertilizer, glass ceramics and non-ferrous metal etc.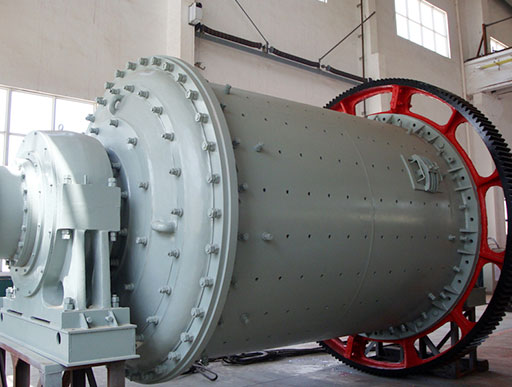 Working principle:
After being crushed by the quartz crusher, the quartz is lifted to the storage hopper by the elevator, and the material is discharged from the storage hopper, and then evenly transported into the barrel of the quartz ball mill by the feeder.
The material is loaded into the barrel by the hollow shaft at the feeding end of the quartz sand ball mill. When the barrel rotates, the grinding steel balls and materials are attached to the barrel liner plate under the action of inertia, centrifugal force and friction force, and are carried to the height by the barrel. When the materials and the grinding steel balls are brought to a certain height, they are thrown down due to their own gravity, and the falling grinding steel balls crush the material in the barrel.
Features:
Suitable for grinding material with high hardness
No pollution for the powder with ceramic liner and ceramic ball
Stable performance Easy installation
The capacity and fineness can be adjusted by adjusting the diameter of the ball
Technical specifications:
Model

Shell rotation speed

(r/min)

Ball load

(t)

Feeding size

(mm)

Discharging size

(mm)

Capacity

Motor
power

(kw)

Weight

(t)

(t/h)

Φ900*1800

36-38

1.5

<=20

0.075-0.89

0.65-2

18.5

4.6

Φ900*3000

36

2.7

<=20

0.075-0.89

1.1-3.5

22

5.6

Φ1200*2400

36

3

<=25

0.075-0.6

1.5-4.8

30

12

Φ1200*3000

36

3.5

<=25

0.074-0.4

1.6-5

37

12.8

Φ1200*4500

32.4

5

<=25

0.074-0.4

1.6-5.8

55

13.8

Φ1500*3000

29.7

7.5

<=25

0.074-0.4

2-5

75

15.6

Φ1500*4500

27

11

<=25

0.074-0.4

3-6

110

21

Φ1500*5700

28

12

<=25

0.074-0.4

3.5-6

130

24.7

Φ1830*3000

25.4

11

<=25

0.074-0.4

4-10

130

28

Φ1830*4500

25.4

15

<=25

0.074-0.4

4.5-12

155

32

Φ1830*6400

24.1

21

<=25

0.074-0.4

6.5-15

210

34

Φ1830*7000

24.1

23

<=25

0.074-0.4

7.5-17

245

36

Φ2100*3000

23.7

15

<=25

0.074-0.4

6.5-36

155

34

Φ2100*4500

23.7

24

<=25

0.074-0.4

8-43

245

42

Φ2100*7000

23.7

26

<=25

0.074-0.4

8-48

280

50

Φ2200*4500

21.5

27

<=25

0.074-0.4

9-45

280

48.5

Φ2200*6500

21.7

35

<=25

0.074-0.4

14-26

380

52.8

Φ2200*7000

21.7

35

<=25

0.074-0.4

15-28

380

54

Φ2200*7500

21.7

35

<=25

0.074-0.4

15-30

380

56

Φ2400*3000

21

23

<=25

0.074-0.4

7-50

245

54

Φ2400*4500

21

30

<=25

0.074-0.4

8.5-60

320

65

Φ2700*4000

20.7

40

<=25

0.074-0.4

12-80

400

94

Φ2700*4500

20.7

48

<=25

0.074-0.4

12-90

430

102

Φ3200*4500

18

65

<=25

0.074-0.4

-----

800

137