raw material ball mill
Usage and application:
The raw material ball mill is the key equipment for re-pulverization after the materials are crushed by the crusher. It is mainly used for the grinding of raw materials in cement plants. It can also be used for electric power, metallurgy, chemical and grind various ores . It has the characteristics of high production capacity, high efficiency, energy saving and environmental protection.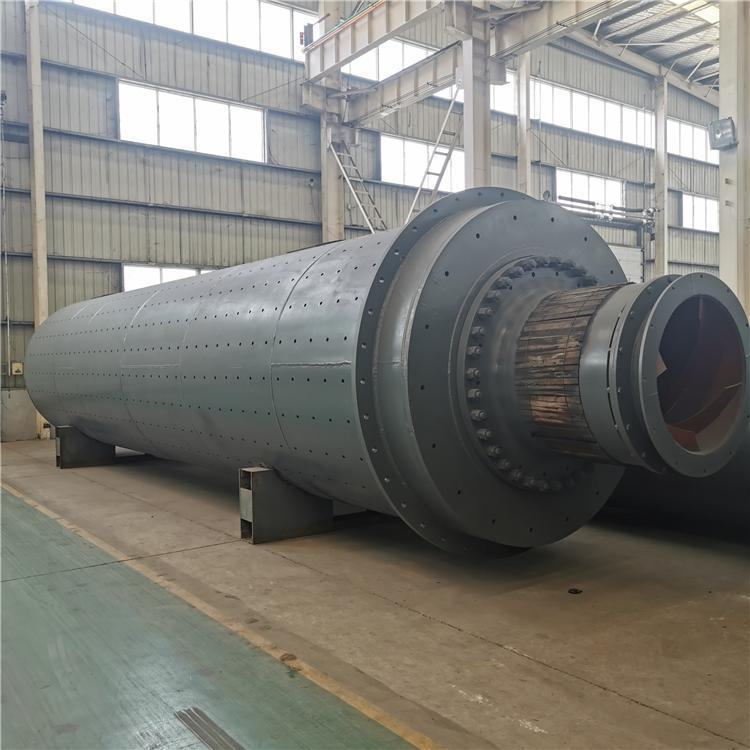 Working principle:
The raw material mill usually adopts the edge drive mode. The material to be ground enters the mill continuously and uniformly through the feeder; the motor drives the ball mill shell to rotate through the reducer,the material first enter to the mill cabin along the hollow shaft,, Grinding media and materials are subjected to the frictional force and centrifugal force generated by the rotary motion of the cylinder, and after being brought to a certain height, they are thrown and dropped in the form of a curtain of material, and then the material is hit and ground by the grinding media, and the finished product is crushed.the qualified material will be discharged, the unqualified material will be returned to the mill for regrinding via classifier .
Features:
The fineness of the product is easy to adjust, and the product particles are uniform
The liner is made of wear-resistant material, which is wear-resistant and has a long service life
Relatively low energy consumption, low abrasion, and low operating cost
High grinding efficiency and low loss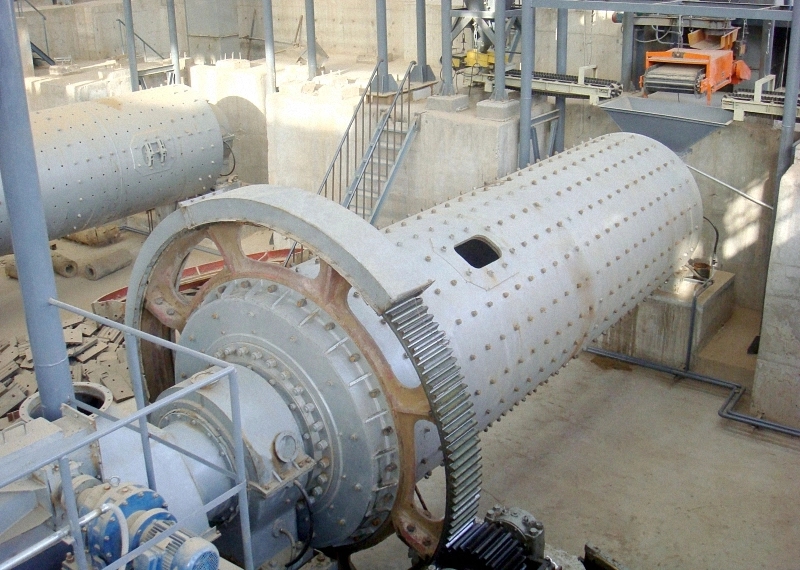 Technical specifications:
Specification (m)

Capacity (t/h)

Rotating speed (r/min)

Grinding body (t)

Motor

Reducer

Weight (t)

Model

Power (kW)

Model

Speed ratio

Φ1.2x4.5

1.4

30.3

5

YR250M-6

55

ZD30-8

4.481

13.1

Φ1.5x5.7

3.5

26.34

11

JR127-8

130

ZD40-7

4

25

Φ1.83x6.4

6

23.9

18

JR137-8

210

ZD60-8

4.5

35.3

Φ1.83x7

6.5

24.5

20

JR138-8

245

ZD60-8

4.5

37.2

Φ2x9

9.5-10

23.88

31

JR158-8

380

ZD70-8

4.5

58.4

Φ2.2x6.5

11

21.4

30

JRQ158-8/YR630-8

380

ZD70-9

5

46.2

Φ2.2x6.5

14 Closed circuit

21.4

30

JRQ158-8/YR630-8

380

ZD70-9

5

46.2

Φ2.2x7

12

21.4

30

JR158-8

380

ZD70-9

5

54

Φ2.2x7.5

13

21.4

32

JR158-8

380

ZD70-9

5

63

Φ2.2x8

14

21.4

37

JR158-8

380

ZD70-9

5

65

Φ2.2x9.5

14-16 Closed circuit

21.4

43

JR1510-8

475

ZD70-9

5

70

Φ2.2x13

16

20.3

55

YR630-8/1180/Y100L-8

630/11

JD630/ZS82.5-7

6.3/99.96

114.4

Φ2.4x7

14-16 Closed circuit

20.4

36

JR1510-8

475

JDX450

5

67.9

02.4x8

16-17 Closed circuit

20.3

41

JR1512-8/Y180L-8

570/11

JD630/ZS82.5-7

6.333/99.96

87.2

Φ2.4x9

17-19 Closed circuit

20.3

46

YR630-8/1180/Y100L-8

630/11

JD630/ZS82.5-7

6.333/99.96

93.5

Φ2.4x10

18-19 Open circuit

20.3

50

YR630-8/1180/Y100L-8

630/11

JD630/ZS82.5-7

6.333/99.96

99.4

Φ2.4x11

19-21 Open circuit

20.3

60

YR630-8/1180/Y100L-8

630/11

JD630/ZS82.5-7

6.333/99.96

99.4

Φ2.4x12

25-27 Closed circuit

20.3

61

YR800-8/1180/Y100L-8

800/11

JD630/ZS82.5-7

6.333/99.96

112.7

Φ2.4x13

25-27 High fine open circuit

20.3

66

YR800-8/1180/Y100L-8

800/11

JD630/ZS82.5-7

6.333/99.96

131.1

Φ2.4x13

21-23 Open circuit

20.3

66

YR1000-8/1180/Y160M-4

1000/11

JD630/ZS82.5-7

6.333/99.96

130.4

Φ2.6x10

25-27 Closed circuit

20.3

60

YR800-8/1250

800

JD800

5.5

150.5

Φ2.6x13

27-29

19.1

80

YR1000-8/1180/Y160M-4

1000/11

5.5/280

169

Φ3x9

33-34 Closed circuit

19.6

79

YR1000-8/1180/Y160M-4

1000/11

NAL108/8/ZS110-19

8/280

156.5

Φ3x9

36.5 Closed circuit

17.6

79

YR118/61-8

1000

2x1250

42.163

121.13 Without motor

Φ3x11

35-40 Closed circuit

18.3

97

YR1250-8/1430/YR160M-4

1250/11

YNL1210

6.3

178

Φ3x11

47 Closed circuit

17.7

97

YR118/74-8

1250

ZI314

42.39

169

Φ3x12

38-40 Closed circuit

18.1

90

YR1250-8/1430

1250/11

JS1100-00

41.27

196.26

Φ3.2x11

40 Closed circuit

18

103

YR1400-8/1430/Y160M-4

1400/11

YNL1210/ZS110-19

12.35/28

186.1 Without motor

Φ3.5x11.5

65-70 Closed circuit

16.5

129

TYD143/49-8

2000

ZI370

36.239

138.3 Without motor

Φ3.5x11.5

50 Closed circuit

17.2

126

YR1800-8/1430/Y200L2-2

1800/37

43.02/318

252.27

Φ3.8x13 Double slipper

70-75 Closed circuit

16.6

170

YRKK800-8

2500

JS130/MFY250

44.9

203 Without motor

Φ3.8x13

60-62

16.3

170

YR2500-10/1730

2500

MFYX250

286

Φ4x13

65 Closed circuit

15.95

202

YRKK900-8

2800

JS130-8

46.7

264

Φ4.2x13

85 Closed circuit

16.3

224

YRKK900-8

3150

MFY320

47.8

250 Without motor