mesh belt dryer
Usage and application:
Mesh belt dryer is a kind of batch, continuous production drying equipment, mainly used for drying different kinds of briquettes such as coal briquettes, mineral briquettes, iron briquettes etc. It is one of the most important equipment in the coal briquette production line.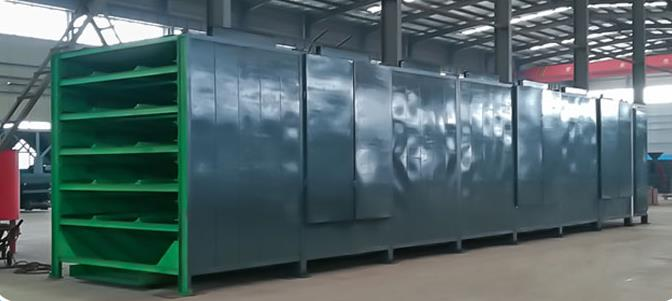 Working principle:
The riquette mesh belt dryer also named chain plate dryer, it is a kind of drying machine use steel net belt as transport carrier and dry material continuously. Because transmission belt is mesh, so this dryer can dry regular or irregular shape various briquette (for examples: coal, briquette of all kinds of mineral, food and vegetables). This briquette mesh belt dryer can be used with other supporting machine and also can be used alone. Especially it is the ideal dry equipment of various kinds of materials briquette production line.
Features :
1) High efficency, high-yield, high evaporation intensity.
2) Standardization of production and capacity could be increased according to the number of segments.
3) High drying efficiency, no pollution, wide application.
4) Definite safety.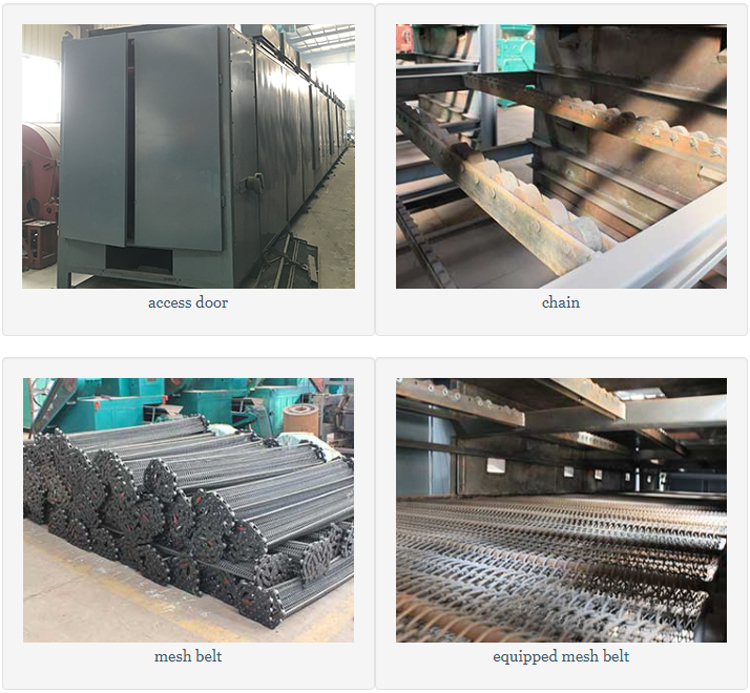 Technical specifications:
Model

DW-1.2-8

DW-1.2-10

DW-1.6-8

DW-1.6-10

DW-2-8

DW-2-10

DW-2-20

Quantity of unit

4

5

4

5

4

5

10

Width of belt(m)

1.2

1.6

2

Length of dry section(m)

8

10

8

10

8

10

20

Operation temperature(oC)

50-140

Steam pressure(MPa)

0.2-0.8

Steam consumption (kg/h)

120-300

150-375

150-400

180-500

180-500

225-600

450-1200

Drying time (h)

0.2-1.2

1.25-1.5

0.2-1.2

0.25-1.5

0.2-1.2

0.25-1.5

0.5-3

Drying capacity(kg water/h)

60-160

80-200

85-220

100-260

100-260

120-300

240-600

Total power (kw)

11.4

13.6

14.6

18.7

19.7

24.5

51

Overall size

L(m)

9.56

11.56

9.56

11.56

9.56

11.56

21.56

W(m)

1.49

1.49

1.9

1.9

2.32

2.32

2.32

H(m)

2.3

2.3

2.4

2.4

2.5

2.5

2.5

Weight (kg)

4500

5600

5300

6400

6200

7500

14000