coal briquetting press machine
Usage and application:
It is widely used in metallurgical, chemical, coal and refractories industries, suitable for wet powder briquetting, which is, adding an appropriate amount of water and other adhesives. It is suitable for many materials such as coal, coke, charcoal powder, silicon ferro, dri iron ore, light burning magnesium, iron oxide skin, manganese alloy, sludge, gypsum, carbon, silicon carbide, copper powder, iron powder and various refractory materials.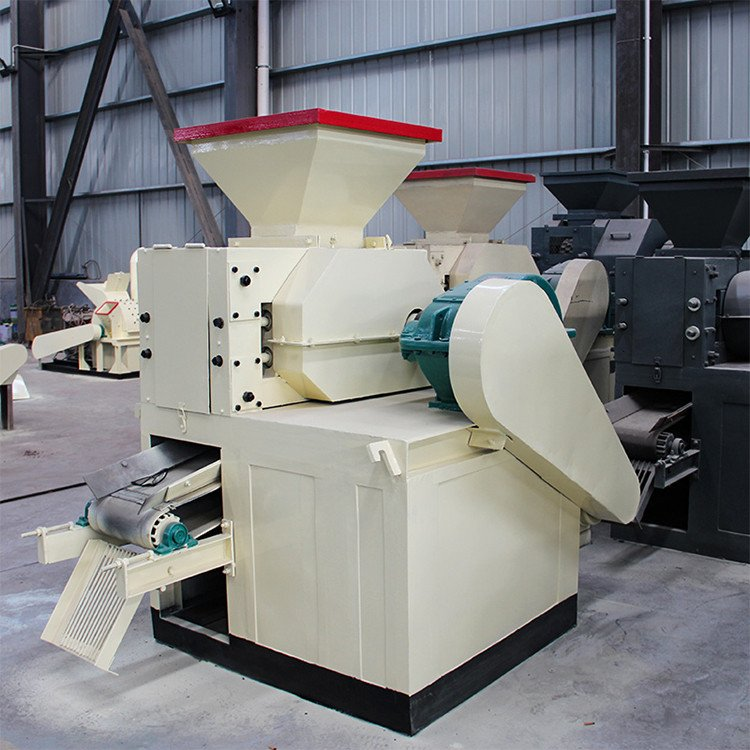 Working principle:
This series of Briquette Ball Press will pass the power on to the two pressure roller through the reducer.The two sides and roll rotation, in both the rotating roll,Natural materials to enter the ball roll mode, with the roll rotation, material pressure on a small become larger, When the material to the two rollers rotating line contact point, the pressure of materials has reached the peak. Tremendous pressure in the role of line, the materials become a finished product from the powder ball.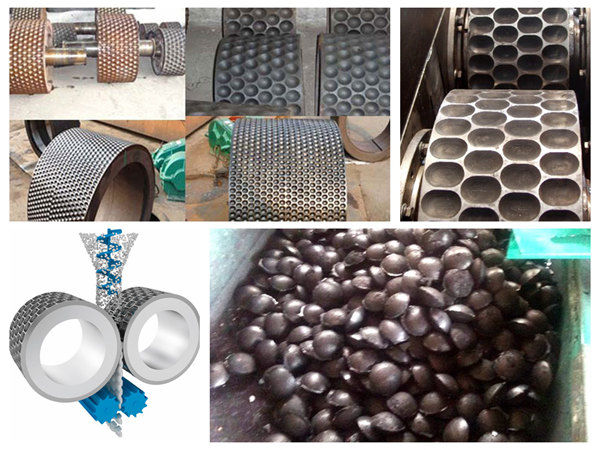 Feature:
1.According to customer requirements, it can be pressed into different shapes of briquettes, such as ball-type, goose-type, pillow-type, square, flower-type, oval-shaped and so on.
2.Stable speed, high molding rate, beautiful appearance.
3.The pressure is high, the products that are pressed out have high quality and high density.
4.Smooth mold release, low noise.
5.Stable structure, simple operation, easy maintenance.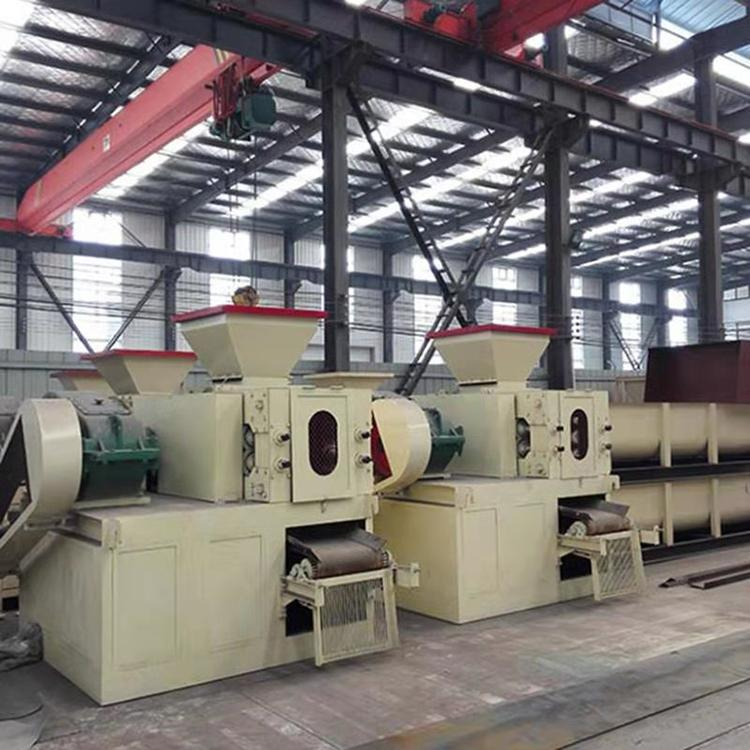 Technical specifications:
| | | | | | | |
| --- | --- | --- | --- | --- | --- | --- |
| Model | Reducer | Roller size | Power (Kw) | Yield (t/h) | Roller Material | Roller pressure (t/cm) |
| 290 | ZQ300 | Φ290 | 5.5 | 0.8-2 | 65Mn | 1 |
| 360 | ZQ350 | Φ360 | 7.5 | 2-3.5 | 65Mn/9Cr2Mo | 1 |
| 400 | ZQ400 | Φ400 | 11 | 4-5 | 65Mn/9Cr2Mo | 1 |
| 500 | ZQ500 | Φ500 | 18.5-30 | 6-8 | 65Mn/9Cr2Mo | 1-2.5 |
| 650 | ZQ650 | Φ650 | 22 | 8-12 | 65Mn/9Cr2Mo | 1-2.5 |
| 750 | ZQ750 | Φ750 | 30-75 | 12-18 | 65Mn/9Cr2Mo | 1-2.5 |
| 850 | ZQ850 | Φ850 | 55-90 | 18-25 | 65Mn/9Cr2Mo | 1-2.5 |
| 1000 | ZQ1000 | Φ1000 | 75-130 | 25-30 | 65Mn/9Cr2Mo | 2-2.5 |